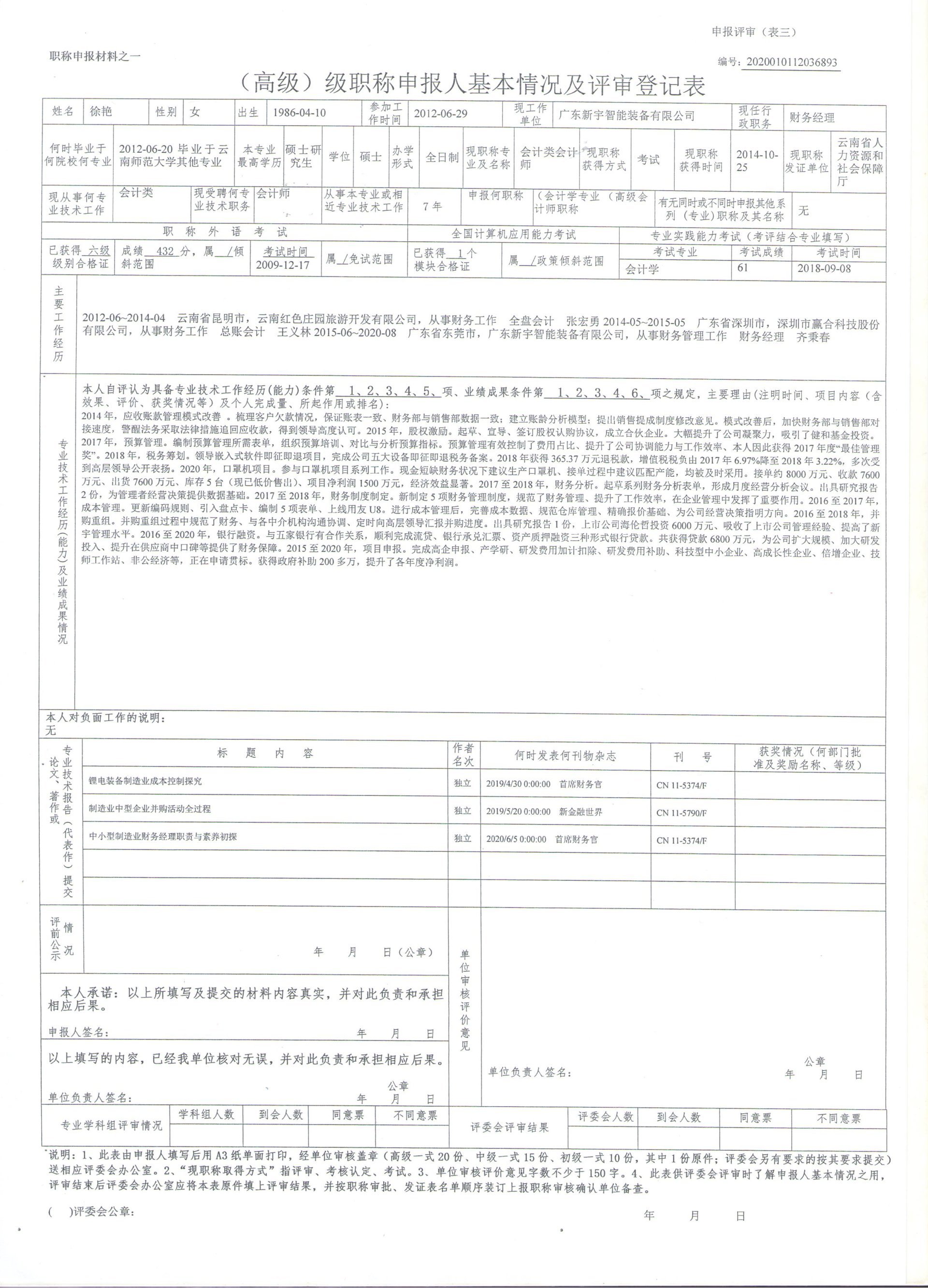 Financial Manager Xu Yan Participated in the 2020 Senior Accountant Review Publicity
---
The attachment is the "Basic Information and Evaluation Registration Form of Applicants" submitted by Xu Yan, a senior accountant of Guangdong Xinyu Intelligent Equipment Co., Ltd. for the year 2020, which is now publicly available from December 3, 2020 to December 12, 2020. If there are any complaints or reports during the publicity period, please contact Miss Xiang from our administrative department, contact phone number: 18025196713.
---

How is the performance of the Huawei Mate30 Pro fast charging battery tested?
---
Android Authority has tested the fast charging speed of Huawei Mate30 Pro, which includes Huawei 27W wireless fast charging, Huawei 40W wired fast charging, and 12W PD/QC3.0 fast charging tests. It should be noted here that in order to achieve 27W wireless fast charging, Huawei's official 40W charging head and 5A USB-C charging cable need to be used.
---

---

新闻&媒体
中国数码构建了强大的信息化研发和运营团队,拥有软件研发人员接近2,000人
了解更多资讯
OUR SOLUTION
Project That We Complete
---
提供多元化发展的解决方案
基于核心竞争力基础上的多元化发展,通过保持和扩大企业自己所熟悉与擅长的核心业务,尽力扩展市场占有率以求规模经济效益,把增强企业的核心竞争能力作为第一目标,并视为企业的生命。